Showroom Tours
Enjoy a Virtual Tour or Visit Our Showroom in Person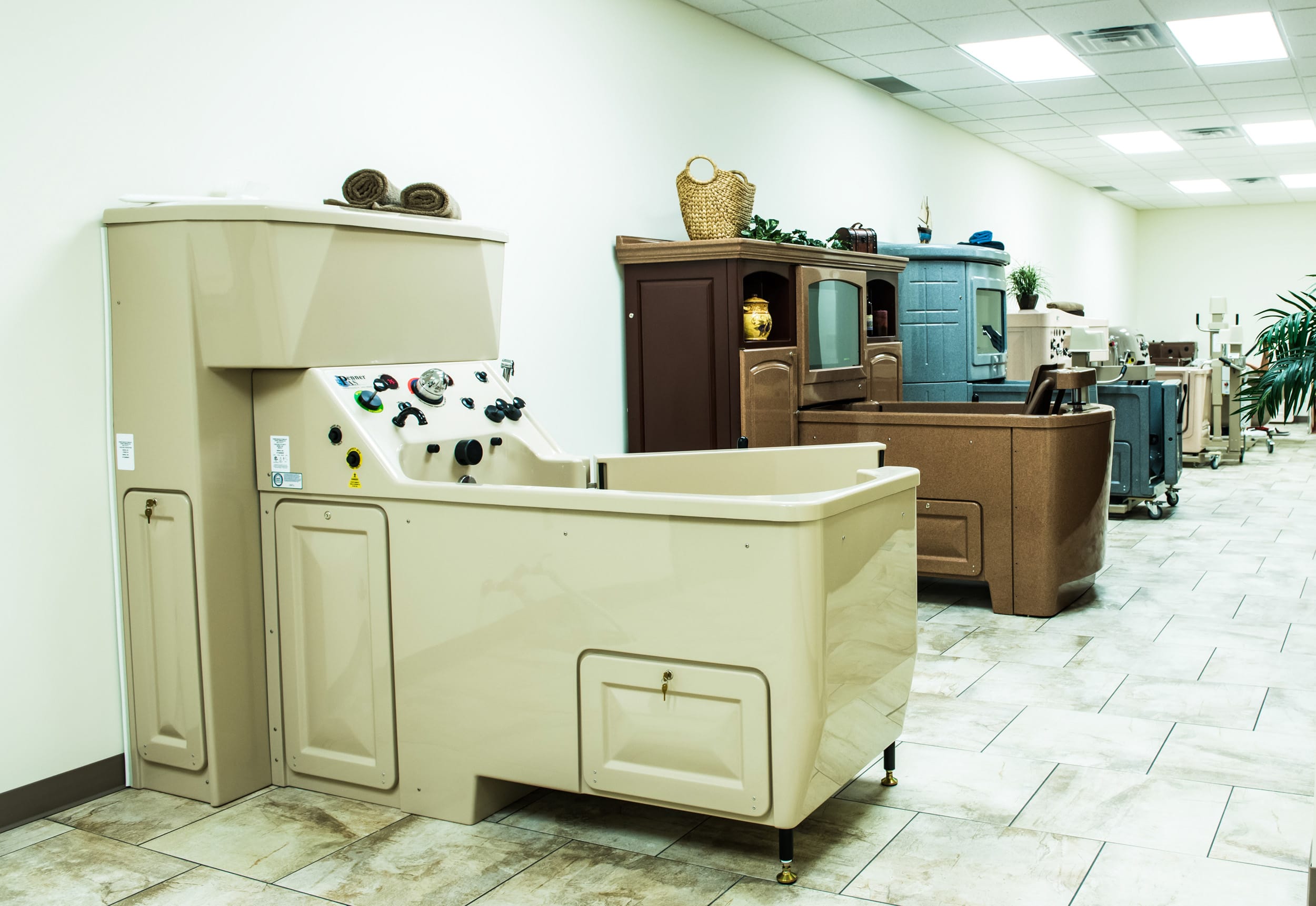 Personal Virtual Tours
Learn more about Penner bathing systems and walk-in baths from the comfort of your office or home. View live demos, compare spa models, ask questions and get helpful tips. We're here to help you choose the right spa for your needs. 

In-Person Showroom Tours
Penner Bathing is located in Aurora, Nebraska. Visit us to check out our models and sit in our spas. Bring your bathing suit if you like and experience the luxurious features for yourself!
In-person tours are available during office hours: Monday through Thursday from 8 AM – 4 PM, and Friday from 8 AM – 2 PM.