Nothing quite compares to a long, relaxing soak in the bath. Whether you're planning on filling the tub with bubbles or simply want to soothe your sore or tired muscles, there are many ways to maximize your time in the tub.
However, nothing warms the heart and soul more than adding in a few little… Extras. So, how can you take an ordinary tub experience to new levels of indulgence? Here are our top tips and tricks to get the most out of a relaxing soak.

1. Use aromatherapy oils 
Aromatherapy has been around for a long time, with its perks extending way beyond just calming the mind. A soothing soak is well known to reduce stress, help you sleep better, ease painful muscles joints and even improve heart health. With the addition of aromatherapy oils, you can enhance both your physical and emotional health.
Every oil has its own unique aroma and health benefits, which is why oils are frequently combined to maximize their benefits. But how can you use them?
Well, some bath-lovers opt to add a few drops of their favorite oil directly to the tub. While others look to diffusers, aromatic spritzers and bathing salts (more on those later!). As well as helping you relax, there are plenty of other aromatherapy benefits, including:
Helping to soothe sore joints

Improving sleep quality

Pain management

Boosting your immunity
Furthermore, the most popular essential oils are:
Eucalyptus

Lavender

Peppermint

Rosemary

Tea tree

Ylang ylang

Lemongrass
We love adding oils to our baths, but it can make the tub slippery! So if you choose to melt away your troubles with essential oils, please be careful getting out!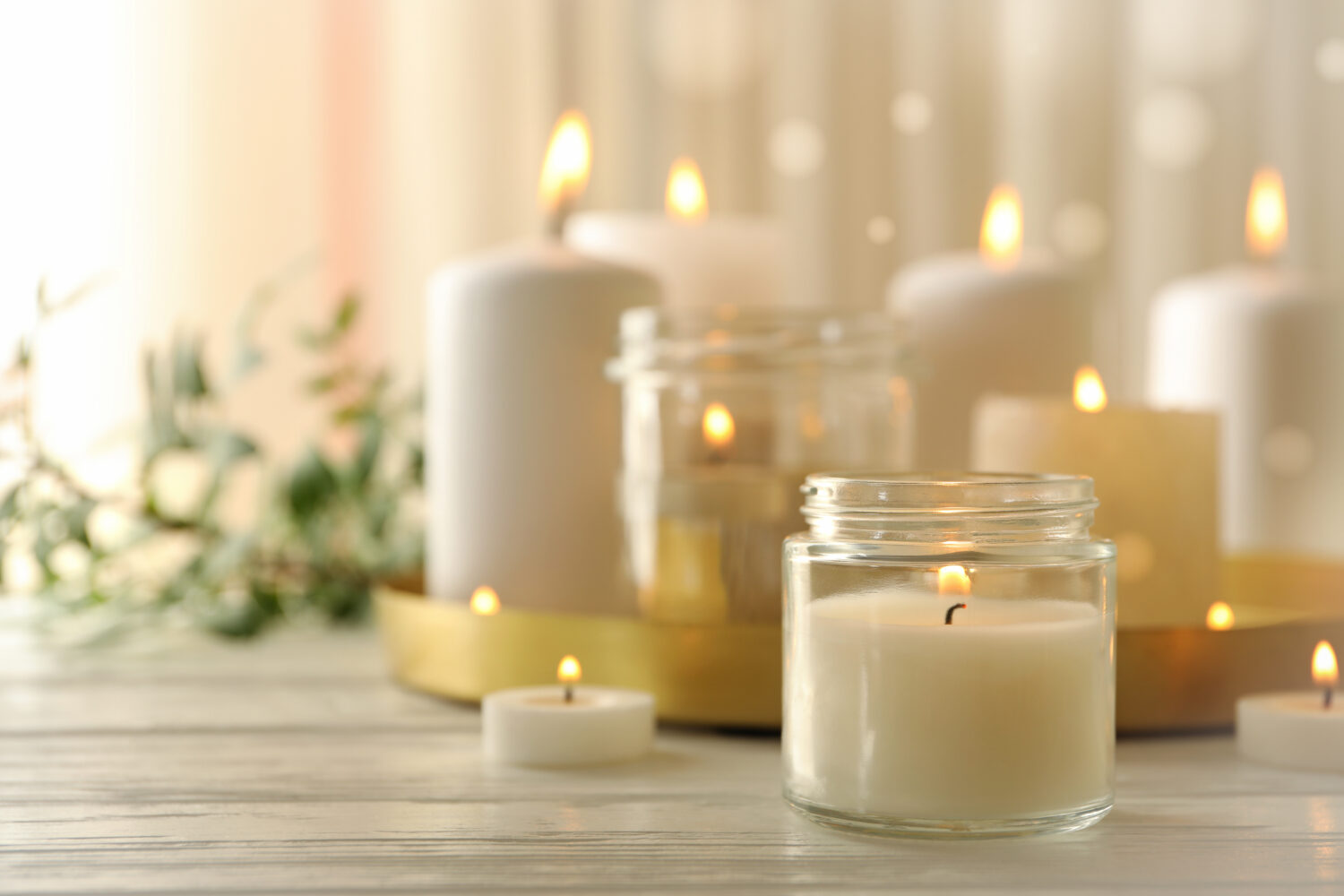 2. Light some candles
If you're feeling stressed and getting ready for sleep, lighting is key for lowering your stress levels and unwinding. Of course, candlelight is always an excellent, natural choice. 
Where possible, light some small candles or tealights in your bathroom, then simply sit back and relax to the flickering light.
Unable to light candles? If you're able to tweak your bathroom lighting, consider adding in some cool hues or relaxing warm tones. Research suggests that blue light can play an important role in helping you relax before bed, but only when it's not too bright.
3. Treat yourself to a great book
After selecting your favorite bubbles or salts, a good book can help you to truly enjoy your pamper session. Allow the water to flow freely around you, soothing your joints and muscles while you absorb yourself in your favorite read.
4. Enjoy a facemask during your soak
While some of us prefer to keep our face free of water in the tub, a rejuvenating facemask can give your skin the moisture it deserves during bathing. 
Use a mild facial cleanser beforehand to wash your face before carefully applying a mask to treat your complexion while the rest of your body soaks.
5. Sprinkle some bath salts
Much like aromatherapy oils, bath salts are an excellent addition to your tub for the more relaxing pamper session. Many bath salts are detoxifying, cleansing, antiseptic and packed with natural healing properties.
After a long, stressful day, submerging in a warm bath and salt is proven to be one of the best ways to restore yourself. Not only do they help to soothe tired muscles, but they can also relieve internal swelling, hydrate your skin and detoxify the body.
Other benefits include:
Encouraging better sleep patterns

Decreases stress

Vital healing properties

Moisturizes the skin

Soothes pain
Opt for the most natural bath salts you can find. You'll soon be adding bath salts to every soak!

6. Enjoy hydrotherapy jets
Luxury bathing doesn't always mean visiting a spa. Hydrotherapy jets can be enjoyed at home, too!
Our Dream Spa Walk-In Bath offers powerful functionality, including hydrotherapy jets to help soothe joints and relax the surrounding muscles for an increased range of motion.
Further benefits include the power to:
Improve circulation

Lower blood pressure

Reduce stress and anxiety

Reduce muscle tension

Help with chronic pain
7. Use bath teas
If you haven't heard of herbal bath teas, you've certainly been missing out. Packed with skin-soothing and stress-relieving ingredients, bath teas have become the go-to for a relaxing soak.
But what are bath teas? If you think of your tub as the mug, a bath tea is much like a supersized tea bag, packed with oils, herbs and even bath salts.
You can easily make your own, or find your perfect bath tea online. It's up to you whether you toss the bag into the tub or allow it to hang under the faucet.
8. Add some ambiance with sounds
Research has revealed that natural sounds - such as rainfall, birdsong, and so on - help put our minds at ease. After a particularly stressful day, get the bubbles at the ready, dim the lights and allow your mind to drift.
If you're not quite so keen on chirps and caws, seek out some music that helps you feel calm. There are plenty of playlists available online and via apps, or why not tune in to your favorite radio station?
Ready to enjoy the perfect soak?
With a heated seat, back and air, our Dream Spa Walk-In Bath is the ideal addition to your bathroom, for the most relaxing bathing experience.
Whether you opt for bath salts, teas, or aromatherapy oils, bathing safely and independently at home with a Penner bathtub is more than just personal hygiene. Get ready to sit back, relax and soothe tired joints and muscles with our relaxing tips.